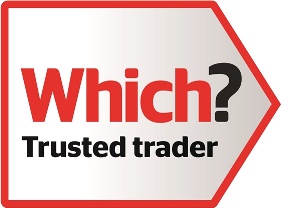 'Prompt, knowledgeable, friendly, jargon free service' attracts attention of Which? to Cotswold Computer Medic
Last autumn, the customer advice group Which? announced a new scheme seeking to address concerns over customer experience. Which? Trusted Traders was the result of Which?'s monthly surveys highlighting that only 28% of people had confidence in tradespeople. The program began with a focus on car repair and home improvement traders in London and the Home Counties but consumers could leave reviews for a wide range of businesses across the UK.
As the program was extended, Which? began to contact businesses who had received exceptional feedback. With testimonials praising 'very efficient and helpful employees' and a service that was 'exemplary,' Cotswold Computer Medic made that shortlist.
Director, Steve Davis said, 'Because the scheme had been launched in the South East, I hadn't heard of it until Which? called me. When they explained that their investigation would include a credit check and an examination of our business procedures, I realised just how significant the scheme was going to be. I had no hesitation in signing up to the Which? Trusted Traders Code of Conduct and their Terms and Conditions. When you run an honest and transparent business, there isn't be any fear in being assessed.'
Ultimately, Steve credits his customers for the success of Cotswold Computer Medic in being awarded Which? Trusted Trader status. 'It was the online reviews triggered the attention of Which? but once I wished to join the scheme, the assessors needed to confirm customer experience independently. They selected ten customers at random and all gave positive feedback.'
Cotswold Computer Medic is the only IT Support and Sales company in the South West to have met the standard set by Which? Trusted Traders on 1st November 2014.